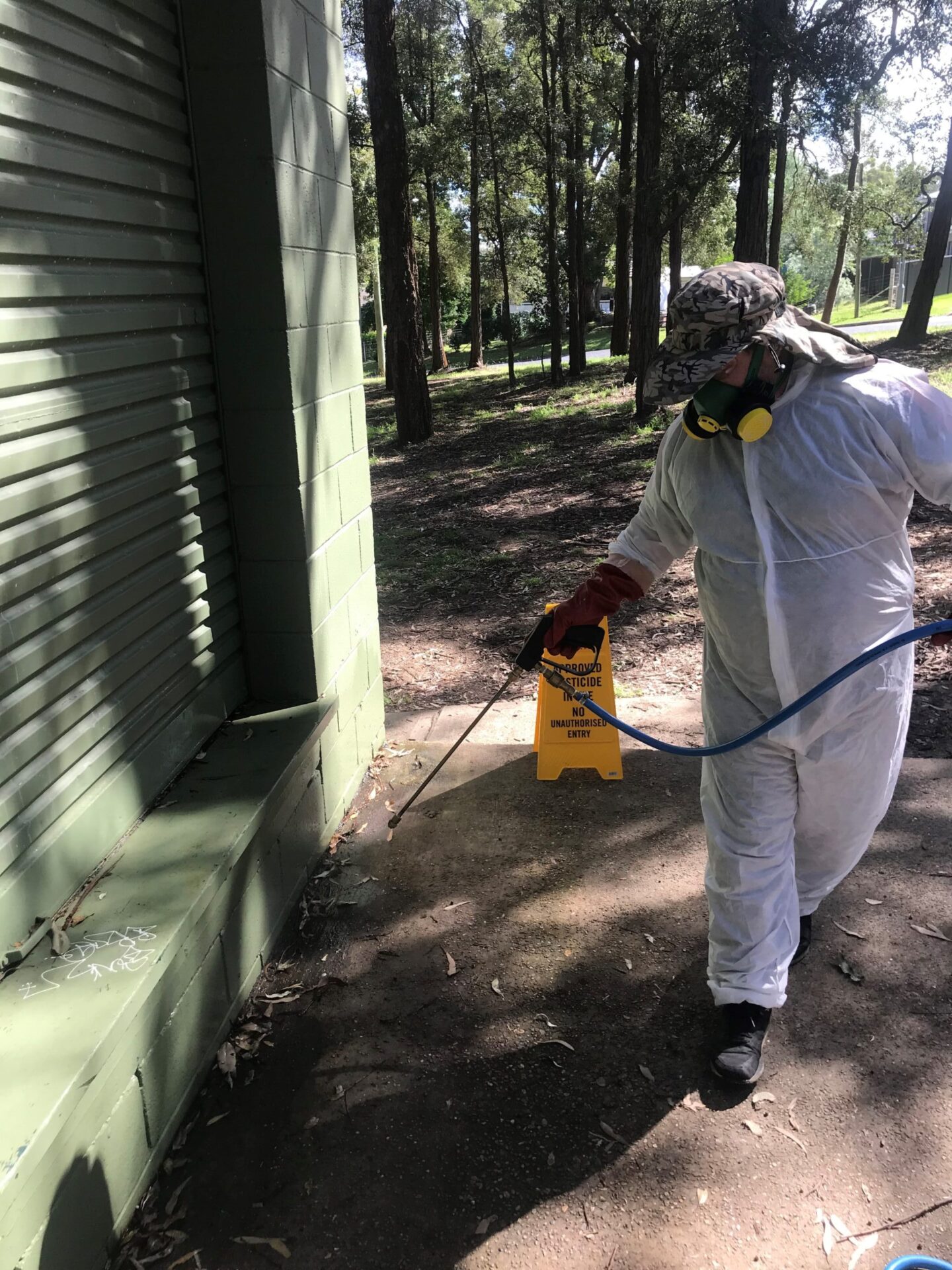 About Ant Hill Pest Control
I Jason Elliot, owner and founder of Ant Hill Pest Control, started the business in 2020. I originally worked in the construction industry for 29 years, then I decided to changed my occupation to pest control, I started out working with another company where they trained me in general pest control. I found I enjoyed the work, so I started my own family run business, which has been great, and I enjoy looking after customers with their pest control needs.
Why Choose Ant Hill Pest Control
Serving west Sydney to South west Sydney
What Our Customers Say About Us
Highly reccomend. Jason was very professional and didn't mind taking the time to answer any questions. We haven't had any problems since having our house sprayed.
Letesha Falconer
2022-05-16
Jason was so professional and easy to deal with. He explained everything to me and even informed me on what to expect in the coming days was great because I had time to prepare for it. He's also very careful if you have pets and will tell you what you need to do when he's there.
Jason is the best pest control professional i have came across. So detailed, systematic and cuts no corners to get the job done properly. Jason, you got yourself a regular customer mate. If anyone is looking for a punctual, reliable and knowledgable pest control specialist, look no further. Jason is amazing and goes above and beyond compared to other pest control operators. And all that at very competitive rate. Thanks Jason and keep up the good work. Cheers 👍🏼
Definitely will book in again for next time summer 😀,quick response & booked in the next day straight away,happy with the job,very friendly and covered all areas.. thank you 😊
Haifadonna K Seiuli Tuvale
2022-02-15
Amazingly professional; in and out, did his job knew exactly what was needed and knew what he was talking about. Good to have a chat to while getting the job done
Tiffani Cameron
2021-12-21
Very thorough, took the time to listen, explain and treat. He treated my place just as if it was his own. Definitely will use again. Thankyou Jason
Definitely recommend ant hill pest control! Jason was friendly and worked very efficiently. We had our house sprayed in no time & haven't had problems since! Thanks again! 😁
Sariah Katieli
2021-11-08
Second time using Jason and needless to say was very happy with the first that's why we booked a second time! Very reliable, fast response and eager to do the job to the best of his ability and make sure he covers all areas you might be concerned with. Very happy! Thanks Jason!
This was my first time using any Pest Control company and it was honestly such a great experience. I received a reminder a day before my appointment and I also received a message 15 minutes before he arrived. Jason was super knowledgeable and did not waste any time what so ever. He was super efficient with his work and his work ethic was amazing He went beyond all measures to ensure my home was protected from all types of pest. He was super friendly, and did not disappoint with the amount of effort he put into his work I really recommend Ant hill pest Control as they are affordable and will not leaving you disappointed!
Shaye Lee Brennan
2021-06-01